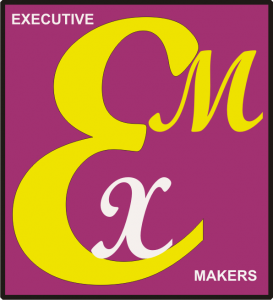 "One cannot even think
of managing one's time
unless one first knows
where it goes."
As we know that we have been living in a very busy life. This life is so busy that…….   (1) we don't want to know (2) We don't want to think (3) We don't want to reconsider  our actions (4) We don't want to know that what is going on….
But if we have set the objectives of our life and want to achieve them then knowing, thinking & reconsidering is must.
The 86,400 seconds in a
day may sound like a
lot, but they go fast. No
matter how quickly time
seems to fly by for you, even the
most skilled time manager's hours,
minutes, and seconds tick by at
exactly the same rate.
Here, Some suggestions are described so that we can manage and save our precious time & invest this time in right direction. Let's go through with……
"Don't say you don't
have enough time. You
have exactly the same
number of hours per
day that were given to
Ratan Tata, Dheeru Bhai Ambani,
Rabindra Nath Tagore, Mother
Teresa, Leonardo da
Vinci, Thomas Jefferson,
and Albert Einstein."
THE RIGHT PATH TO GET
OBJECTIVES OF LIFE
TAKE DECISION
      ⇓
PUSH YOURSELF INTO ACTION
      ⇓
CREATE A TO-DO LIST OF TASKS
      ⇓
SET OBJECTIVES
      ⇓
DEVELOP LONG-TERM GOALS
      ⇓
BREAK THEM INTO TASKS
      ⇓
REPEAT DAILY
      ⇓
ACHIEVE OBJECTIVES OF LIFE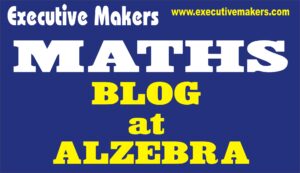 THE BASICS OF GOALS
A goal is a purpose toward which you direct your endeavors.
• Goals should be specific and measurable.
• Effective goals are ambitious but not impossible to achieve.
• Assigning a reasonable amount of time to complete your goal is essential.
• To successfully achieve your goals, break them down into objectives and tasks.
THE ELEMENTS OF GOAL MANAGEMENT
Managing your time is predicated on setting and accomplishing your goals.These are the three elements of goal management:
• Long-term goals – These are the purposes toward which you direct your efforts. Typically, long-term goals are completed in a year or more.
• Objectives – These are the steps needed to achieve a long-term goal. Objectives are typically completed in a month or more.
• Tasks – These are the series of daily and weekly actions required to meet your objectives.
"Time is the scarcest
resource of the manager;
if it is not managed,
nothing else can
be managed."
              IT'S UP TO YOU
The only one who can decide whether you are using your time productively is you. Ask yourself: Are you achieving what you want for yourself and your family through your use of time? If the answer is yes, then you're managing your time well. But if you're constantly swinging into periods of frantic activity, you need to rethink your use of time and learn how to manage it more efficiently.
AIRFORCE EXAM PATTERN & SYLLABUS
BEING EFFICIENT VS. BEING EFFECTIVE
           
It's possible to be efficient without being effective. In other words, you can be busy without moving toward your goals. In order to determine whether you are using your time wisely, answer the following questions,"Am I efficient only at doing unimportant work? Am I busy just doing things, or am I getting things done?" To ensure that you are being both efficient and effective, it's critical that you match your priorities with the right tasks, and focus most of your attention on those things that will help you reach goals. That's time well spent.
MUST READ : NAPOLEON BIOGRAPHY
MORE BIOGRAPHY: 
MORE TEST PAPERS FOR COMPETITIONS: